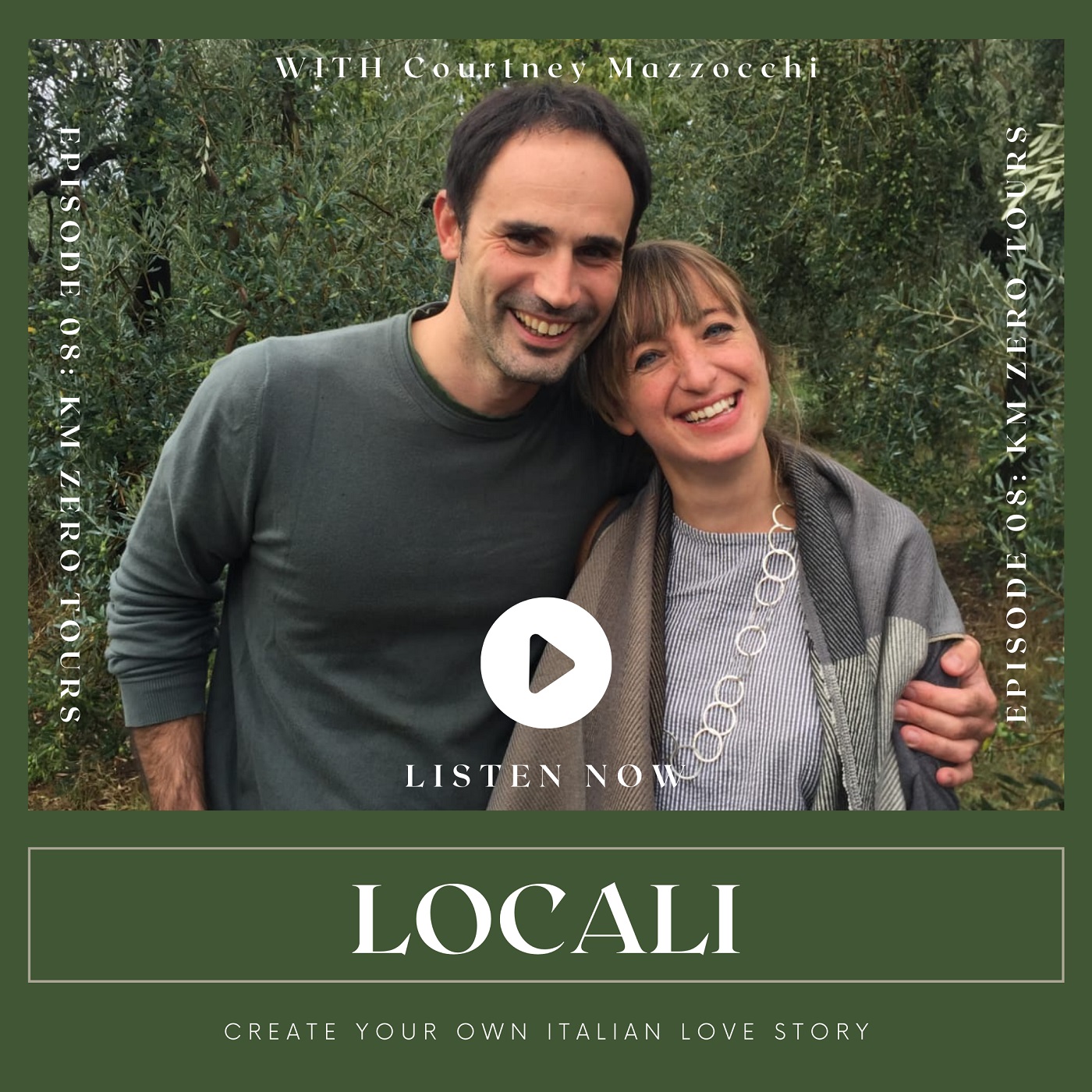 The region of Tuscany named Chianti boosts soft, rolling green hills, chestnut forests, vineyards and olive groves set amongst welcoming Cypress trees. It is here we find Km Zero Tours, a boutique tour company specializing in slow travel. All their tours are aimed at making meaningful connections and memories with the cultural heritage of their Tuscan region. They thoughtfully choose locations, farmers and artisans rooted in the ancient flavors and passions of tradition to visit with their guests.
In this episode, I talk with Arianna Cini of Km Zero Tours about why and how they have joined the slow travel movement. To begin, their company name symbolizes a "zero kilometers" relationship between travelers and the farmers and artisans of their region. It embodies their philosophy of genuine stories, and the enriching impact of uncompromised, sustainable and honest travel. The heart of travel is human connection and we discuss how they accomplish that for each and every guest, including children.

What You'll Learn 
Hear Arianna's story: born into the travel industry

What is the km zero movement and concept throughout Italy?

Gaining a more authentic experience through slow travel with Km Zero Tours

Choosing to "discover the real world"; connecting with small communities

The countryside that is willing and eager to share their homes, cuisine and stories

Historical location - crossroads to Rome - beautiful unspoiled countryside minutes from the cities

A quintessential tour with Km Zero Tours: wines, cheeses, grains and various changing landscapes

Touring with the next generation, activities and experiences designed to stay with them as they grow

The process of moving away from mass tourism and adjusting travel for slow, sustainable methods

Why is purposeful travel choices more important than ever?

How Km Zero Tours embodies a famous Maya Angelou quote
Contact Info and Recommended Resources
Km Zero Tours with Alessio and Arianna Cini
Website: kmzerotours.com 
Phone: +39 349 35 29 601
Email: arianna@kmzerotours.com 
Contact: kmzerotours.com/contact-us  
Location: Via Luciana 18, San Casciano, in Val di Pesa 50026
Azzurro Dream Travel
Website: azzurrodreamtravel.com
Contact Courtney: azzurrodreamtravel.com/contact-us
Locali: Permission to be human, granted!